Despite the ebb and flow of restrictions, we are starting to see the slow return of business travel, both interstate and intrastate with  accommodation providers looking to rebuild their mid-week business bookings.  Whilst leisure bookings at the weekend are gradually filling rooms (from a very low base in some cases) it's the midweek business/corporate travellers that can make or break the survival of accommodation providers over the next few months and into 2021, particularly in regional and remote areas.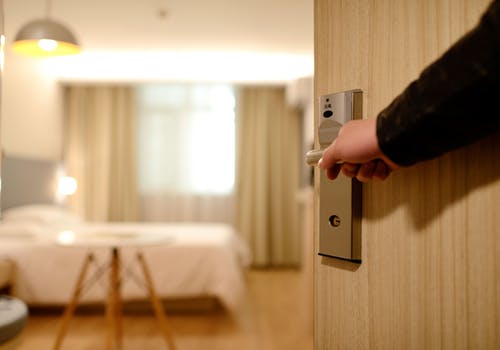 How can accommodation providers give business/corporate travellers the confidence to start travelling again?
We all need to remember that foremost this is a medical issue for the health of all Australians. We all need to take responsibility for our own health and those of our close family, friends and work colleagues.  As a nation we have been able to contribute to fewer cases (in most regions) which has given confidence to our state leaders to lift restrictions and open borders on a conditional basis (and as shown in these last few weeks we need to continue to do this).  As long as we keep up our own responsibilities, confidence to travel for business will start to open up again. Companies/Government departments will be reviewing their travel programs especially in relation to Health and Safety, Duty of Care and the level of comfort for their travellers.
With everyone working together to keep our coronavirus numbers contained we look forward to a time soon when business travellers will be "on the road" again and support our accommodation providers.
What can accommodation providers do to build trust and encourage these mid-week guests?
Travel bookers need to know that hotels have progressive cleaning protocols and policies in place. Many hotels have put their own programs together such as "Clean Stay", "ALL SAFE", "OCDC (Obsessive Compulsive Deep Clean)" with certification and check list standards being established across the industry
Equip staff with a comprehensive understanding of COVID-19 hygiene requirements
Establish social distancing markers and be as contactless as possible (ie keyless door entry where possible, contactless payments/checkin, digital messaging services) – a ready smile at reception will still be welcome
Different options for Food & Beverage can be explored so rather than a mini bar, guests can be sent a list of items that can be delivered to their room on arrival, and/or use of QR codes to download mini bar/room service menu items. Buffet dining is now a thing of the past so a re-think of your F&B offering is essential.
Pricing and cancellation policies need to be flexible, open and transparent as everybody manages the logistics of continual change
Ensuring implementation of best practice protocols using QR codes/Apps to record correct contact information on arrival in case contact tracing is required
Commendably many accommodation providers during this time have been actively helping their communities with providing rooms for "rough sleepers", assisting with accommodation for victims of domestic violence and linking up with local charities such as The Salvation Army and continue to do so. Despite these tough times thousands of properties have been trying to "keep the doors open". For many smaller regional properties their business is their life's work and seeing the return of mid-week business travel essential to their survival. Adapting to the new health and economic climate will provide the trust and confidence business needs and see the arrival of these mid-week guests.
If you'd like to discuss your hotel program email julia@hotelnetwork.com.au
#covid19 #businesstravel #nswgovernment #hotelsandmotels #thehotelnetwork