"Pandemic travel" has created shifts in hotel business booking patterns. Volatility due to travel bans and work from home directives has led to short term booking windows. No longer are travel bookers booking rooms in advance to secure their preferred hotels, rather bookings are based on immediate requirements.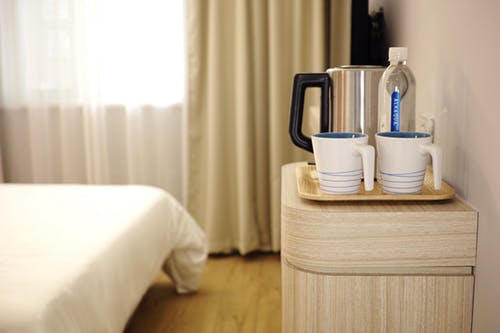 "Our regional and remote properties are suffering with many having to severely reduce staff or close down completely. We are still booking rooms for our clients but only for high priority/essential travel needs so it's hard for accommodation providers to predict future business at this stage. We are hoping that as we climb out of COVID-19 restrictions these accommodation providers will start to see an increase in domestic business travel as projects start up again" states Hotel Network Director, Julia Brooke. "We recently surveyed over 2,000 accommodation providers in city and regional NSW asking for their feedback on how COVID-19 has affected them and the response was devastating, especially for the smaller properties. Those still receiving a handful of bookings have to make sure their properties have enhanced sanitation protocols and procedures adding to their costs. We have been able to provide feedback to our clients who are keen to support these small businesses where they can".
National occupancy rates have dropped by over 51 percent with some capital city hotels experiencing declines of up to 90 percent. The use of some city hotels as "quarantine centres" has been welcomed and helped with keeping some staff and hotel services going. Regional areas close to hospitals are receiving bookings for front-line health professionals and from essential personnel assisting with bushfire recovery.
With everyone working together to keep our coronavirus numbers contained we look forward to a time soon when business travellers will be "on the road" again and support our accommodation providers.
If you'd like to discuss your hotel program email julia@hotelnetwork.com.au
#covid19 #businesstravel #nswgovernment #hotelsandmotels