We were stoked to see this bar chart showing The Hotel Network producing more business at less cost for one of our hotels than either Expedia and Booking.com. In fact, The Hotel Network was their top channel partner!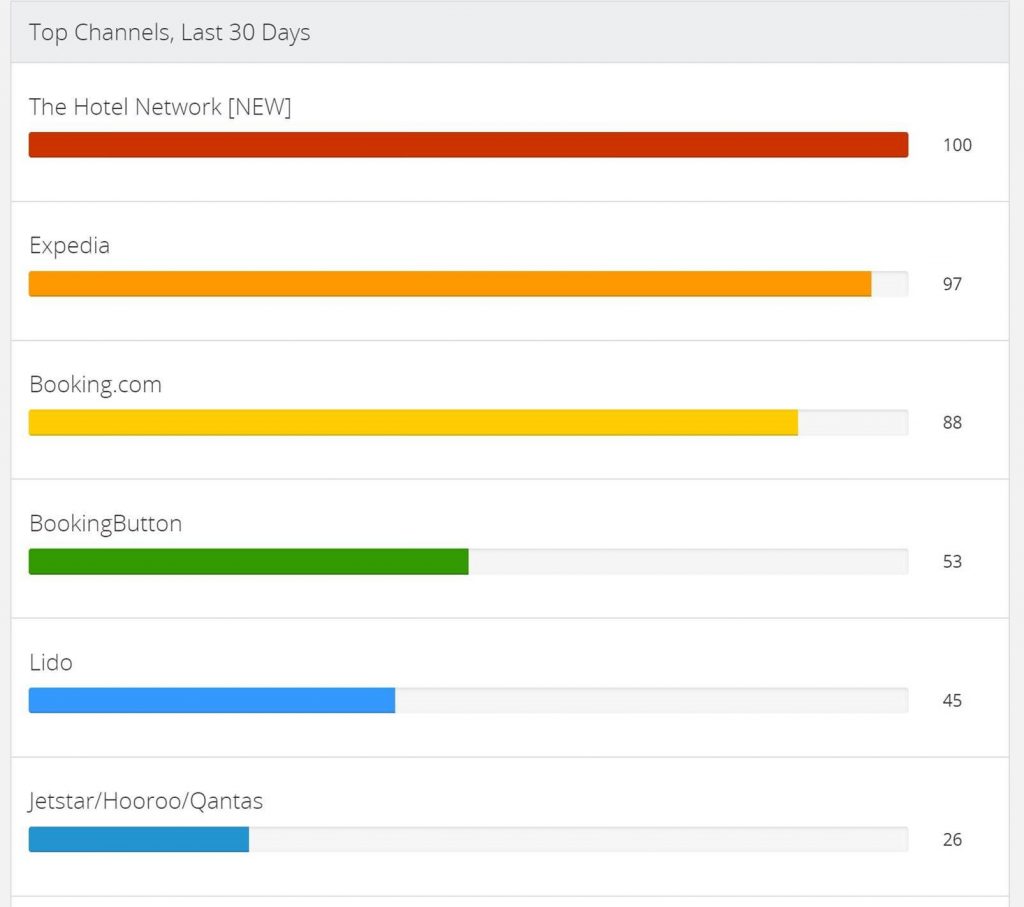 "I'm super excited about this," says Tamie Matthews from RevenYou, who posted the chart, which reveals recent channel production for one of her clients, on social media this week.
"This property does over 60% of their business direct / via phone and sits at around 90% occupancy most weeks.
"They have managed to kick Booking out of #1 spot and moved them all the way down to #3. THN is their GDS so 10% commission for bookings v 15% for the OTAs."
Matthews explains that the property in regional Queensland has been using Global Hotel Connect, a simple, cost-effective way for hotels and motels to boost corporate through one simple coennection to all major Global Distribution Systems.
She says rates are up, occupancy is stable and distribution costs have come down. "I am having a WTF moment mixed with a Yippee moment."
It is the first time THN has topped the third-party distribution tally at this particular property – hopefully it won't be the last.