Using Global Hotel Connect has been a great way for motelier Mei Ling Huang to boost her corporate bookings. GHC is an easy to use tool that promotes smaller regional properties through all major Global Distribution Systems.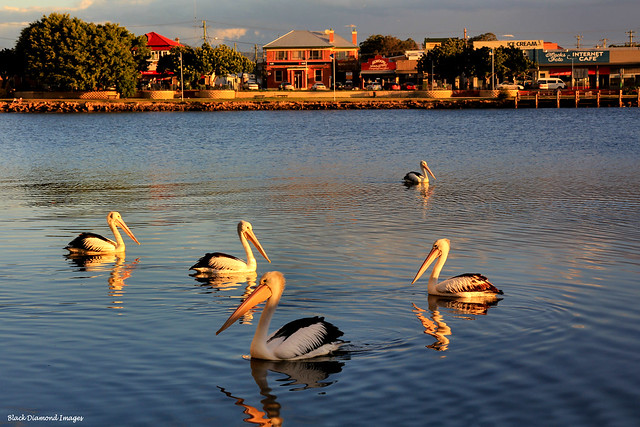 Everyone has a story. For motel owner Mei Ling Huang, her journey began in China and now continues in Macksville on the mid-north coast of NSW, where she runs the Mandarin Motel, just a couple of blocks from the beautiful Nambucca River.
It's a classic immigrant's tale. Mei Ling moved to Australia in the 1980s, worked hard, seven days a week at times, before getting married and raising a family in Sydney.
After her daughters grew up and left school, Mei Ling became restless, eager for a new challenge.
So, on the advice of a friend involved in the industry, she decided to enter the accommodation business and bought the Mandarin Motel.
That was three years go. It was her first accommodation business and Mei Ling has proved to be a natural with a strong work ethic and great customer service skills.
Guests love her – just look at the glowing TripAdvisor reviews.
However, mastering the arcane art of hotel product distribution and management was another, more complicated matter.
As many will acknowledge, it is in no way simple, especially when it comes to targetting specific customers such as business travellers.
So Mei Ling joined the Golden Chain group to boost branding and expand her sales network, went to every conference they had and asked questions – lots of questions – to learn more about the industry she had so recently joined.
"I am a questions girl – when I don't know something I ask," she explains.
It was her questioning nature which led her to Arun Thirumoorthy, Strategic Relationship Manager at The Hotel Network, one of Australia's leading accommodation management companies with a strong government, business and corporate travel agency client base.
Mei Ling wanted to increase the number of business travellers staying at the Mandarin Motel so Arun advised her to join Global Hotel Connect while also marketing her properties through The Hotel Network database.
"Global Hotel Connect is a great way for hoteliers to boost their higher-yielding corporate bookings through one simple connection to all major Global Distribution Systems and is perfect for smaller or regional properties," says Arun.
It's been a smart move, says Mei Ling, boosting bookings from corporate and government travellers who pay a premium room rate.
"I am very happy with our partnership," she says. "Arun is very nice, very helpful, though sometimes I think he gets a bit frustrated with me because I ask too many questions!"
Mei Ling also says she's pleased with her decision to buy the Mandarin Motel.
It's hard work of course and Mei Ling balances her life by working three weeks on, one week off, spending time her family in Sydney.
"So far, so good," she says. "I am happy – I have the best of both worlds. I am working in a nice quiet country town and am meeting all the beautiful people, the beautiful guests. I like customer service.
"Then when I'm in Sydney can catch up with friends and family and have 'me' time."
Meanwhile, about the name. Don't think for a moment that was Mei Ling's idea. "It was called the Mandarin Motel when I bought it," she says.
Turns out there were a couple of mandarin trees onsite before the hotel was developed in 2013. The developers relocated the much-loved trees and named the motel after them.
A crazy coincidence, but entirely apt.