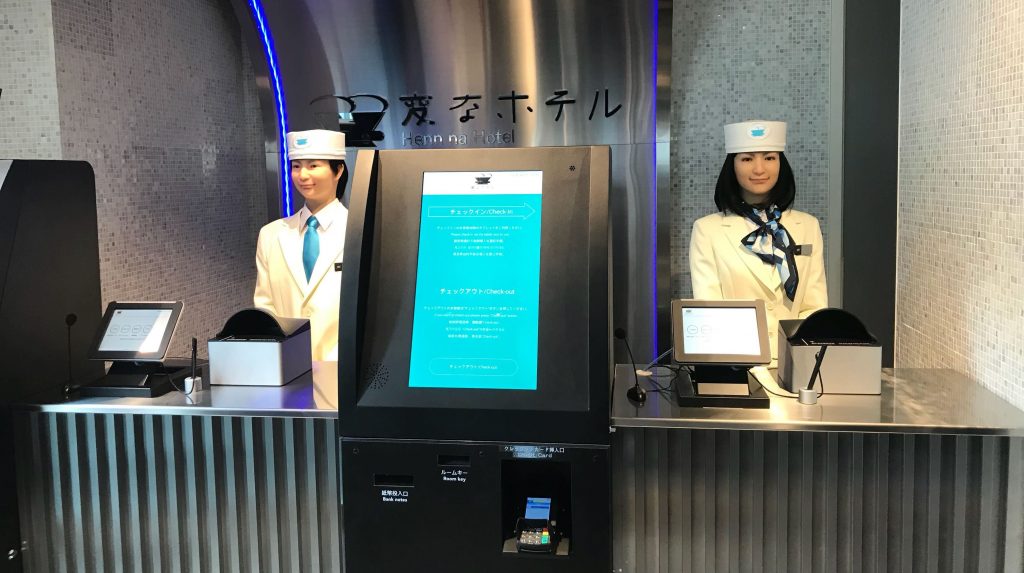 In almost every aspect of our lives, technology has played a major role and for the last 10 years, artificial intelligence (AI) has become a world changer.
AI is the replication of human intelligence processes by machines. With the release of Apple's Siri in 2011 to Google's Duplex (a lifelike virtual assistant) A.I. is quickly reshaping industries.
But what does this mean for hotels and business travellers?
Business travellers View of AI
In recent years thousands of business travellers in Australia, Canada, France, Germany, Norway, Singapore, Sweden, United Kingdom and the United States have been surveyed on their thoughts on the impact of emerging technology such as AI and virtual reality.
More than 42% of respondents believe that advancements in AI would improve their travel experience. It is not a secret that business travellers require minimal interactions and efficiency when travelling.
So, the question comes up, how are hotels using AI to improve their services to cater to the needs of the business traveller?
Some Ways Hotels Are Using AI
There are many areas that hotels have incorporated AI to serve their customers. Smart hotels have incorporated these core elements:
Concierge and chat robots
Voice-activated assistance and services
Travel experience enhancers
Automatic data processing (machine learning)
The Hilton Worldwide recently introduced Connie, the first ever AI robot concierge, all of two-feet in height. She performs similar tasks to her human counterpart, assisting arriving guests at the hotel's front desk, instantly answering guest queries and providing recommendations on services and local attractions.
Business travellers find that they can interact with these AI robots from the convenience of just a text from wherever they are or in person.
They can offer great customer service in different languages within minutes such as: ordering food, suggesting special dishes, controlling room temperature and lighting, making bookings and itinerary planning, and giving off recommendations. The types of services available will continue to increase as the technology evolves.
Voice Activated Services
Thanks to recent advances in AI such as Amazon's Echo, guests can expect to experience and enjoy in-room technology. Hotels have begun to equip rooms with smart devices that have voice recognition systems. One such hotel that uses Amazon Echo is Wynn Las Vegas. The guests at Wynn are able to control many features in their hotel rooms using just their voice. Other hotels are adapting and equipping their hotels with similar technologies.
Machine Learning & Enhancing Experiences
The analytical ability of AI can assist business travellers from their departure to their destination with personalised recommendations that enhance their journey and arrival choices at their hotel.
Hotels are able to use machine learning to generate predictions about what customers like or dislike. Using AI, hotels can quickly identify the future needs of customers. Automatic data processing in AI not only helps enhance customer service but it also results in better decision making.
The Future Is AI
With the use of AI, hotels can enhance their service offering. In 'smart hotels', AI can instantly sync with guests' mobile phones or use facial recognition, making it easy for business travellers to check in.
AI is reshaping the hotel industry, enabling hotels to cut down on the time spent by human capital, improve employee efficiency, and supply guests with exceptional customer service.