Travel managers face quite a challenge in preparing their workforces for a return to business travel. Whilst working from home has become the "norm" it's a return to face to face meetings that most employees are craving especially those used to travelling for business. Travel managers need to create an effective "return to travel" strategy, taking into account snap border restrictions, air flights between states, road travel and accommodation providers with Covid safe procedures in place.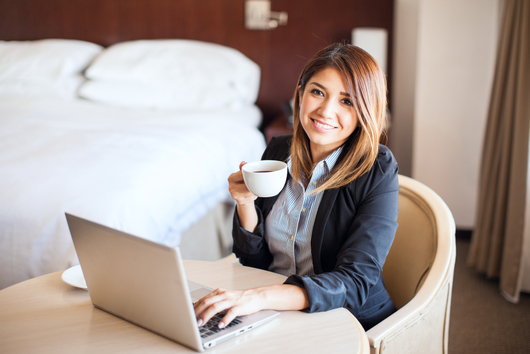 A new survey by Business Events Sydney has found over half of Australians are now comfortable to attend a business/networking event. As restrictions ease and meeting numbers start to increase hotels are seeing a pickup in bookings, albeit still within social distancing and Covid safety regulations. A recent survey by The Hotel Network of business travellers since the beginning of 2021 show that the main groups of travellers at this time are in the fields of construction, mining, environmental management, and engineering. "We are also starting to see the return of "on the road" sales representatives, especially into the regional areas" says Arun Morrison, Strategic Relationship Manager. Government travel is also increasing as the vaccination rollout picks up speed and confidence returns. "Pent up demand for travel has seen an increase of bookings February, not only immediate bookings, but into the 2nd quarter of the year".

As the need and desire for business travel increases through the year, accommodation will need to be tailored to each travellers requirements, whether its travelling as part of a crew for a specific project or individually to consult with clients, particularly in regional and remote areas. With mid week travel picking up to 2 or 3 night stays the travel manager needs to ensure each accommodation provider adheres to Covid safe policies, fleet cars are maintained to Covid safe standards, air flights reliable and expenses managed. Travel managers will also need to look at developing a travel risk management policy to include an employees "health & wellness" in this "new normal" for travel.
If you'd like to discuss your hotel program email arun@hotelnetwork.com.au
Visit our website: www.hotelnetwork.com.au
#businesstravel #travelmanagement #travelprocurement
#thehotelnetwork