As we advance into the year and have more confidence in our state/federal governments to handle sporadic outbreaks of Covid, businesses are now more likely to want to establish the need for business trips around Australia, and, potentially Internationally towards the end of the year. When planning for this companies need to make sure they are meeting their legal obligations and executing safe and secure travel.
Health is going to be a major part of corporate travel programmes going forward, not just physical health but also mental health. Consideration is not only for the travellers but who they may live with. Having been working from home for the last year there may be some reluctance to put oneself into a position of health risk and the associated anxiety and stress that goes with this. Even travelling across borders is still subject to the possibility of emergency lockdowns and the complications involved when you are travelling for businesss.
Duty of care especially with accommodation stays need to be carefully managed so travellers feel well supported and in a safe environment. Pre-trip approvals and booking with an organisation that will be available when you need them, day or night, and in the right time zone will be essential.
The Hotel Network recently surveyed a number of their accommodation providers, here are a few comments that came back about bookings since the beginning of 2021:
"Business is keen to get out and rebuild relationships". (Tammy Matthews, Revenyou)
"Following a tumultuous 2020 there seems to be some level of return to normality, requests are picking up albeit slowly. A major change in business travel has been organisations assessing whether the travel is essential or required rather than undertaking a trip regardless" (Mario, Oaks Group)
Demand on duty of care/covid/hygiene is coming in RFP's and from head offices from bookers who demand to see a covid plan before they book. Cancellations can be difficult for accommodation providers especially during snap lockdowns with the need for cancellation policies to be carefully negotiated and part of a risk management plan.
The Hotel Network is proud to be able to help support business travellers and accommodation providers around Australia. Our technology combined with an excellent Australian based team act in the best interests of both parties and as such build solid relationships.
"THN's system for booking requires the property to confirm a booking prior to receiving the confirmation, I like this method, it works well. The THN staff are quick to respond should I have a query. They are local, in the same time zone, friendly and very professional". (Antoinette, Merimbula Sea Spray)
If you'd like to discuss your hotel program email arun@hotelnetwork.com.au
Visit our website: www.hotelnetwork.com.au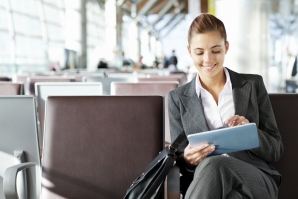 #businesstravel #travelmanagement #travelprocurement
#thehotelnetwork