Travel technology continues to drive the decision making and policies behind a good travel program. Good technology drives better accessibility and user experiences. As business travel starts up again travel technology needs to be adaptive taking into account changing customer needs and new trading conditions.

Leaders continue to look to invest in digital advances that can give them data rich information and insights to help in their decision making and planning. Cost, quality and compliance are all important factors for effective decision making, and gives better visibility across all aspects of the travel spend.

Now is the time to look for potential new partners who can assist with the recovery and can provide clear, transparent relationships in the months/years ahead.

The Hotel Network continues to support Corporates, Governments and TMC's and these are some frequently asked questions: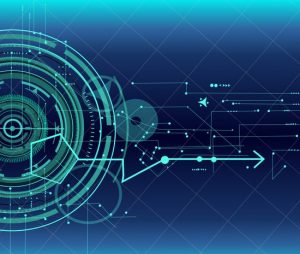 Q: My organisation travels throughout Australia, our travel spend is mainly accommodation.
 
A: The Hotel Network (THN) provides a complete end to end solution for your organisation's accommodation program.  With online access to over 6600 accommodation providers within Australia we ensure travellers are able to book the accommodation they need, whether it be hotels, motels, mining camps or caravan parks, whilst enabling organisations to control costs, prevent hotel leakage and manage duty of care.
 
THN's owned online booking tool can be customised to your needs adapting to your changing requirements.  Clients have the ability to book, amend and cancel both individual and group accommodation.  With the provision of extensive hotel information including Covid safety protocols, bookers can make informed choices, providing peace of mind for travellers and fulfilling duty of care guidelines.
Q: My organisation travels throughout Australia, we are happy with our current Travel Agent but they are unable to provide the regional content we need to be booked online.
 
A:   THN works with Travel Agencies providing good city and extensive regional hotel content around Australia.  Travel Agencies use THN's industry knowledge, accommodation provider relationships and owned technology to provide multi dimensional options for their clients.
 
THN offers Serko Online customers instant access to more the 6,000 hotels across Australia at extremely competitive 'pay on departure' rates.  In addition, THN gives organisations that use Serko Online the ability to pay for accommodation "on account", rather than using a credit card at the time of booking, an attractive proposition for organisations that prefer to centralise their procurement. 
 
Adding to the Serko Online hotel inventory is a continuation of a major transformation in the global market for hotel rooms.
Q:  My organisation needs better control and tracking of travel spend
 
A:  Payment solutions offered by THN are flexible and designed to meet a client's specific needs.  Customised payment solutions are critical to streamlining travel and payment reconciliation.  Clients have the options of:
• Chargeback – including chargeback of both accommodation and incidentals, whilst capturing the enhanced data for real time reporting and providing analysis of cost centre spend.
• Amex BTA – working with American Express, expense claims are made through BTA with no card to carry or need to keep track of expenses, this is all done virtually.  BTA also saves business travellers from having to pay out of pocket expenses, simplifying your company's reimbursement processes
• Pay Direct – bookings can be made and paid direct to the hotel upon checkout
If you would like to find out more about how THN can partner with you and/or or Travel Agent/TMC  email arun@hotelnetwork.com.au 
Visit our website: www.hotelnetwork.com.au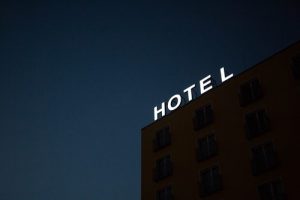 #businesstravel #travelmanagement #travelprocurement
#thehotelnetwork #traveltechnology