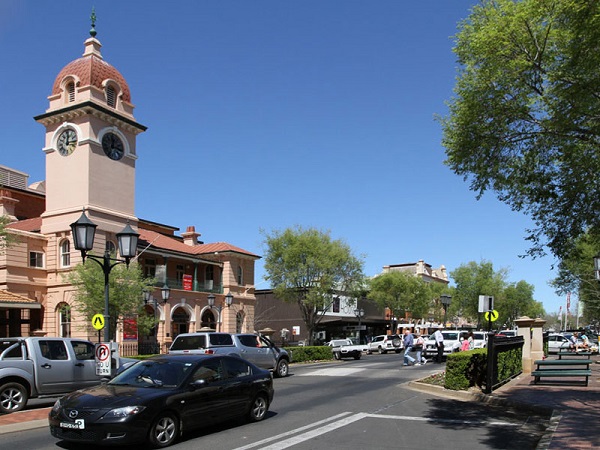 When travelling north-western NSW it often seems all roads lead to Dubbo, the major regional hub.
This inland city, with a population of almost 40,000, welcomes a high level of mobile workers, particularly health service providers, educators and infrastructure personnel.
As well as the healthcare sector, Dubbo's other industry employers are retail, public administration, manufacturing, agriculture and emerging mining and renewable energy companies.
There are several public and private schools together with tertiary institutions such as Charles Sturt University, University of Sydney School of Rural Health and TAFE Western Institute.
For those staying a few nights for work, Dubbo offers a variety of accommodation options ranging from hotels, motels, serviced apartments, bed and breakfast, caravans and camping grounds.
Most accommodation will provide the basic room amenities but if you find yourself having to travel to remote locations it's always good to take a few of your own personal luxuries to make your stay more comfortable.
One traveller I know always takes their favourite tea bags for that familiar first cup of tea in the morning, whilst another who travels extensively by car throws in their own pillows.
Keeping fit and healthy while on the road is also important and Dubbo has a number of sporting facilities and health and fitness businesses. Most gyms will allow you to be a casual visitor giving access to all their facilities.
There are two indoor swimming pools, a great way to start or finish your day, plus plenty of outdoor areas for early morning jogging or that evening stroll.
Healthy eating options include Japanese, Mediterranean, Tapas, Thai, Modern Australian and numerous café style eateries with good coffee.
You might consider extending your stay, bringing the family or your partner for an extra few days. Visit the Western Plains Zoo where you can hire bikes and cycle round, take a ninety minute tour of the Milky Way Galaxy at the Dubbo Observatory or sample wines from the local vineyards.
So, if you do have to travel, make the most of your trip, work hard but also see what else you can experience whilst there that will add to your health and well being.