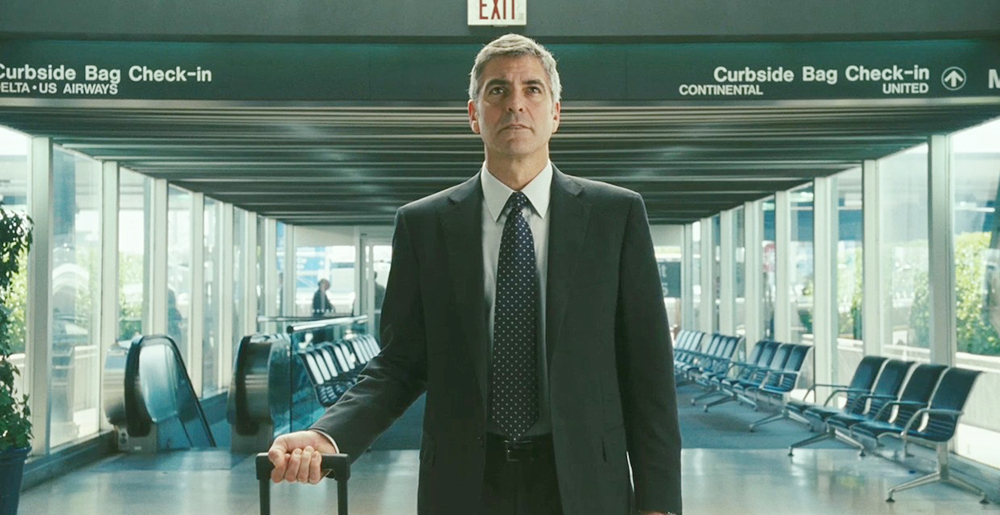 Road Warrior is the most iconic descriptor of a business traveller. But what is a road warrior and where does the term come from? Many believe the macho moniker can be traced to the Road Warrior (or Mad Max) series of post-apocalyptic movies starring a battled-scarred Mel Gibson.
Then there's George Clooney, who plays the anti-hero in the movie Up in The Air – a relentlessly travelling Road Warrior, a handsome yet ruthless corporate downsizer ultimately cut down to size by a female version of himself when told to hit the road. Again.
Road Warriors Are A Different Breed
But enough of Hollywood and its squared-jawed and occasionally fatally flawed heroes. In real life a Road Warrior is defined by the amount they travel. Which is a lot.
At The Hotel Network, one of Australia's leading accommodation management companies, its most prolific business traveller last financial year booked 168 stays – a true Road Warrior – while a further 105 clients booked more than 50 separate stays over the 12 month period.
Another 475 booked between 20 and 49 stays. Hundreds more could be found in the 10 to 19 stay bracket, but by far the biggest group booked between 1 to 9 stays. Most of The Hotel Network's bookings were one to two nights, a trend that would apply across the industry.
THN Managing Director Nick Brooke says business travel patterns remain stable despite the rise of technology. "It's a fact of life that some jobs require an incredible amount of travel and I don't see that changing any time soon," says Brooke.
Definition of a Road Warrior
Travel research firm Phocuswright, defines Road Warrior as a business traveller who takes eight or more trips every year. According to its report Inside the Mind of a Modern Road Warrior, Road Warriors account for 16% of US business travellers but take 50% of total business trips.
The Phocuswright definition sets a relatively low barrier for entry. Allan Leibowitz, Editor of Business Travel Buzz, believes Road Warrior applies to corporates who travel more than two dozen times a year.
Meanwhile AccorHotels speculates in What Kind of Business Traveller Are You?, that Road Warriors are typically Baby Boomers or Gen Xers who take at least 35 trips per year.
It quotes Scott Gillespie from Airlines Reporting Corporation (ARC), who says Road Warriors comprise 10% of all business travellers, account for half the global travel budget, and generate about 80% of the operating profit for their company.
As Business Travel News puts it: "Road warriors are a different breed. They tend to like the travel. Some feel energized by it. Others say it makes them feel important. Successful road warriors said the people they travel to see enrich their lives and work experiences."
Millennials on the Move
Baby Boomers and Gen Xers may currently be dominating the Road Warrior category of business travel (because of job seniority) but that won't last for long with the Millennial population wave set to submerge previous generations in terms of work numbers.
"The youngest are 23; the oldest are around 38 and nudging into leadership roles. Since 2016, there have been more Millennials in the workforce than any other generation and by 2020, they're forecast to make up 35% of the global workforce," says professional services firm PwC.
The impact this generation is already having on travel technology has been well covered – they are, after all, the first "digital natives" – but these children of the Baby Boomers are also changing the way we all travel.
It makes sense, right. After all Millennials are in the majority and the way they do things is catching on.
Millennial Mindset Changing Business Travel
Hotel brand Crowne Plaza refers to it as the 'Millennial Mindset', describing the modern business traveller as: "more digital, more flexible, more mobile and more connected (while) the line between work and life is blurred and blended.
"These travellers have a contemporary 'lifeaholic' mindset, travel for both work and leisure, are looking to embrace new opportunities and see business travel as an inspiring break from their routine."
Demographically, Crowne Plaza says business travellers comprise 24% of the global travel population, are aged between 18-54 (the 'hot spot' between 35-50), 46% female/54% male, 55% married, frequent travellers and have a 'Millennial mindset.'
What this means in practical terms is that travellers are mixing it up, staying in whatever works best for the occasion, whether it's an Airbnb shared apartment or five-star hotel, which in turn is impacting product design.
Co-living and co-working are the new buzzwords. Confused? It's simple. Smaller hotel rooms and bigger multi-purpose lobbies which may feature a shared kitchen, informal reception, common areas with pianos, board games and table football.
One brand, Adagio ApartHotels, a joint venture between Accor and Pierre & Vacances, offers co-working spaces and a "Library of objects" where guests can borrow items such as plants, books, chairs and even trinkets to decorate and personalise their apartment.
Blah Blah Bleisure and Other Trends
As we've seen accommodation is changing but it's not just Airbnb and multi-functional lobbies. Allan Leibowitz says Australia's growing population is leading to increased decentralisation, particularly in Sydney and Melbourne.
"The hotel sector is recognising that and we've seen significant development in non-CBD properties," he says, adding that travellers are also looking for experiences while they travel – a trend awkwardly known as bleisure.
Kurt Knackstedt, CEO of Troovo and past President of the Association of Corporate Travel Executives, says bleisure "is a lazy way to describe what's happening – what business travellers want today more than they've ever wanted is personal and professional value from a trip."
He adds, "I think one of the most disruptive things that Airbnb has done is not so much their business model it's the idea of becoming a local for a few days even if you're travelling for work.
"More and more, especially the younger generation, they're tired of doing the same things over and over again, they want every trip to be different."
Sustainability is another significant trend. "I still think it's the early stages of this but it's not going away. What it means is still anybody's guess," says Knackstedt. "You're seeing airlines and hotels removing single use plastics, we're seeing a lot more green initiatives by companies
"For example, if you're doing localised travel say within 100km of the office do you still drive a car or catch a train? Companies are hearing from their employees that it's their responsibility as well since they're footing the tab."
Emergence of the Nomadic Traveller
Intriguingly Kanckstedt believes there's a new category the corporate travel industry hasn't embraced yet. "It's the idea of the nomadic traveller as opposed to the road warrior," he says.
"It's still probably in the 10 to 20 per cent range, but I've met a number of entrepreneurs and small business leaders that don't want to lock themselves into a specific location. Someone who says 'I'm going to go where the business takes me'.
"That's a completely different category and it's growing, albeit from a low base, but it's growing. And as more and more people move to work with smaller companies then there's a greater chance that trend will continue.
"I think you're going to find two categories: the traditional business traveller then the untethered corporate traveller that does what they want … global citizens enabled by technology."
He believes the meetings and event industry will continue to expand because that's where people are going to be doing business.
"Roaming around the world, doing business from afar, then checking in with colleagues face to face at major events. That's what you build your calendar around and that's how you do your travel."
In other words, your whole life is a trip.