This week the Australian dollar crashed to a 10-year low against the US dollar and there's no bounce in sight as Donald Trump and Xi Jinping go head to head in an unnecessary and damaging trade war. What does this mean for travel and how best to prepare for the turmoil ahead?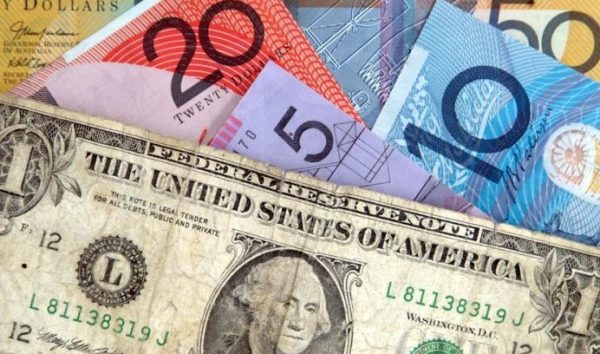 Weak Dollar Good for Domestic Travel, Both Leisure and Business
The low dollar is tipped to give domestic tourism a bump in two ways by: 1) heavily impacting on the international spending power of Australians; 2) making Australia cheaper and more appealing to international tourists.
"A weaker AUD will continue to support growth in international visitors and the amount they spend in Australia, while also encouraging Australians to travel domestically rather than internationally due to stronger purchasing power at home," says CBRE in a report titled 'Operators banking on currency'.
"Importantly, the depreciation of the Australian dollar will likely persist over the medium-term, meaning that the AUD from 2019 to 2024 will be weaker than the average, encouraging more tourism."
It's also expected domestic business travel will benefit as international corporate trips become increasingly expensive.
Meanwhile the local meeting and incentives industry should receive a boost with more money spent at home by Australian companies.
Market Shift Under Way
Major operator such as Qantas are already noticing a market shift.
Qantas CEO Alan Joyce commented at this week's Australia Pacific Aviation Summit in Sydney that it's the first time he's seen the Australian outbound market dip in 11 years.
CAPA Chairman Emeritus Peter Harbison was quoted in Travel Daily as saying confidence is under pressure.
He added that the Qantas-Virgin duopoly has created a stagnant market, though there is a chance premium fares could rise if capacity remains stable as expected.
"Australia is transitioning from outbound to being inbound and in the meantime, what needs to happen is a really serious evaluation of where we're at," Harbison said.
"We live on growth, we are used to growth and how are we going to change?"
Price Sensitive Market
Consumers are cautious, forcing operators to cut prices or innovate.
Airlines are currently slashing fares to stimulate demand – seats to Europe are selling for less than $1000, for example.
Meanwhile, hoteliers are discounting to drive demand. CBRE reports that annual RevPAR fell across most major markets in the year to June 30th 2019.
"Growth in visitor nights has been offset by new supply and thus occupancy rates have fallen. Hobart and Canberra were the only major markets to record positive RevPAR growth in the year to June 2019."
Silver Lining
But there's a silver lining – and that's domestic tourism growth is (in theory) likely to increase for the reasons outlined above, presenting opportunities for enterprising operators.
Travel Management Companies
Inbound Opportunities
If you don't have an inbound marketing strategy, it's time to get one, targetting markets with growth potential and working with wholesalers to grow business.
In this case it makes sense to look at markets with a strong currency such as the US, which also has a strong economy (for now, at least) and enjoyed a strong May, according to the latest inbound figures from the Australian Bureau of Statistics (see below).
Japan and India are two others that stand out.
India has been growing strongly for the past couple of years and is now firmly entrenched in Australia's Top Ten source countries.
Japan is another market with momentum and the favourable Yen/AUD exchange rate should underpin further growth.
In contrast, weaknesses in the Chinese and UK currencies remain a concern and are likely to be medium term due to the turmoil surrounding Brexit and China-US trade war.
Short-term Visitor Arrivals, Australia – May 2019
Trend
Seasonally Adjusted
Original
Apr '19 to May '19
May '18 to May '19
Country of Residence(a)
'000
'000
'000
Trend % change
Trend % change
New Zealand
119.7
120.8
117.5
0.2
4.1
China (excludes SARs & Taiwan)
120.5
132.3
94.7
0.9
-1.2
United States of America
71.0
72.9
56.4
0.8
11.9
Malaysia
29.8
30.9
41.9
-0.5
-11.3
Singapore
38.4
39.8
41.6
0.6
3.7
India
30.8
31.4
40.6
0.0
3.4
United Kingdom, Channel Islands and Isle of Man
60.2
59.5
30.0
0.2
-0.8
Japan
42.5
41.6
28.0
1.2
11.4
Indonesia
20.0
23.3
22.9
5.2
20.5
Hong Kong
26.5
28.0
21.1
1.6
2.2
(a) Top 10 source countries based on original estimates.
Domestic Bliss?
The stage then is supposedly set for an Australian travel renaissance, but nothing is simple in tourism, where fortune favours the brave.
Looking into the future it's fair to assume value will be front of mind for Australian consumers, their spending decisions influenced by lack of wage growth and faltering housing markets in addition to the weak dollar.
Therefore, operators need to be aware of consumer sensitivities and package accordingly – including breakfast or offering other benefits such as room ugrades.
They should also work their domestic databases hard.
Those that sell on price alone will, as always, have issues running a sustainable business.
Conclusion
Interesting times ahead for the Australian travel industry. The scales have tipped and it's now up to operators to find the right balance.
././././.