It's annual results season. Australian business travel giants Corporate Travel Management and Flight Centre have reported strong market share gains in a sector that Qantas, the nation's dominant airline, today described as flat. So who is losing out?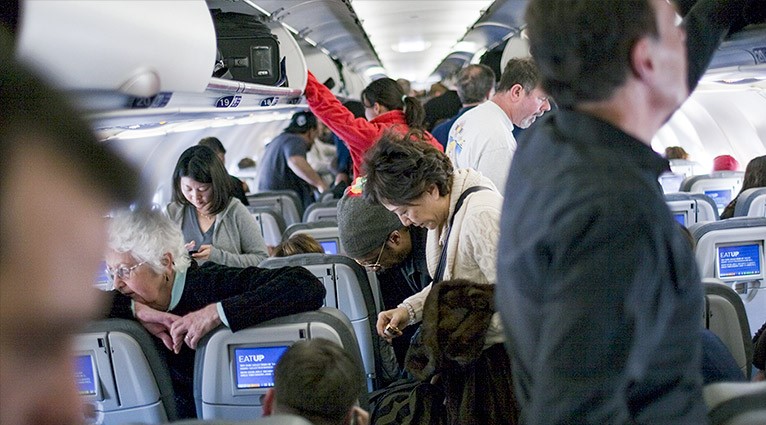 Corporate Travel Management:
Turnover at CTM grew 30 per cent through 18/19 financial year to reach $6.5 billion. Underlying net profit was $96.9 million, up 13 per cent.
Founder Jamie Pherous estimates CTM now has 18 per cent share of the corporate travel market in Australia and New Zealand.
ANZ alone contributed earnings before interest tax depreciation and amortization of $51.5 million for the 18/19 financial year, up 17 per cent year on year.
He says CTM continues to win share, outperforming the broader market, while margins have improved as more clients switch to its proprietary technology.
Looking forward, Pherous says CTM says it is "experiencing slowing but steady client activity" with "momentum from record client wins in 2H continuing".
He adds, the business is well positioned to "leverage industry change with Qantas NDC capability".
Flight Centre:
Corporate travel was the standout performer for Flight Centre, where profit was being hit by its price-sensitive Australian leisure business, through the 18/19 financial year.
"The corporate brands collectively achieved 15.2 per cent total turnover growth to a record $8.9 billion with the US business growing at just under 30 per cent and helping the broader Americas operation become Flight Centre's largest corporate business globally," says Managing Director Graham Turner.
He says corporate growth was underpinned by strong customer retention and record business wins with FCM alone securing new accounts worth more than $1.3 billion during the year.
Turner says the medium-term strategies for the brands are:
Dominating the SME sector through Corporate Traveller, which operates in seven countries.
Developing FCM Travel Solutions as a "truly global alternative to the three established global travel management companies that traditionally dominate the sector".
Already, "In most countries the corporate travel business drove profit growth as Flight Centre continued to outperform in the sector," said Turner.
Flight Centre posted an underlying pre-tax profit of $343.1 million, a decline of 11% year on year.
Qantas:
Qantas CEO Alan Joyce revealed corporate travel demand is flat while announcing a reduced pretax profit $1.27 billion.
"Overall demand from our corporate customers is flat, with continued strength in the resources sector offsetting weaker demand from other industries, like financial services and telecommunications," says Qantas CEO Alan Joyce.
"In competitive terms we're growing our overall share of the corporate and SME sectors.
"Looking ahead, the overall market remains mixed. Domestically, we're seeing weakness in the price sensitive leisure market, but premium leisure demand is steady."
He says the Qantas Business Rewards program, which helps drive airline market share in the SME segment as well as earnings from Loyalty partners, reached 250,000 members.
./././.